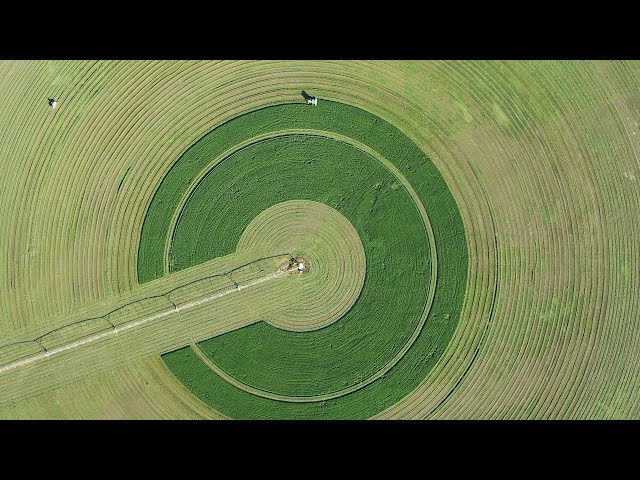 Alfalfa y Forraje de la Patagonia is a company specialised in producing and selling High Quality Nutritional Forages. In Argentina, the plant is located inside the Industrial Complex of Bahía Blanca and is a pioneer in the country in terms of exporting Mega-bales of sun-dried alfalfa hay. Also, it is the only company in the country that is authorised to export to China.
A thorough follow-up of the productive processes and continuous on-site supervision guarantee a product that meets the most stringent international standards. In Argentina we exploit more than 10,000 hectares to produce sun-dried alfalfa hay. This is the only plant where traditional dehydration processes are followed to produce mega-bales weighing 400 and 800 Kg.
We put at your disposal two catalogs specially developed for Argentina.
Download the Argentina Edition, and find all the products marketed in the country with their respective technical characteristics.
In Farmers, you will learn about the conditions and advantages to join our team of local producers.
WE HAVE AN EXPERIENCED TECHNICAL TEAM
Nuestra producción agrícola se desarrolla en Agrónica, establecimiento de 9.800 has. ubicado en Pomona, Pcia de Rio Negro. Además, tenemos una planta de procesamiento en Calchín, Pcia de Córdoba y otra en Bahía Blanca, Pcia de Buenos Aires. Contáctenos completando el formulario, vía e-mail o a través de nuestros teléfonos locales.
Un asesor técnico responderá sus consultas.
CONTACT THE TECHNICAL TEAM IN ARGENTINA:
Tel.+54 9 (0291) 403 0302 / + 54 9 (02920) 15 567 220
E-mail: info@alfalfadelapatagonia.com
Calle Ecuador 3551, Parque Industrial, CP (8000) Bahía Blanca – Buenos Aires – Argentina